Top 5 Food Business Ideas In Pakistan for Beginners
The world is full of people looking for new ways to earn money. Some turn to traditional jobs, while others look for creative solutions. Food businesses are among the most popular options. Pakistanis are among the people who love food. This post is for people who wish to start a food business. The purpose of the post is to help people find accurate products and start their work. I will also attempt to provide a feasibility study for each business. If you are not interested in the food business, you can check out other posts for business ideas and side hustles. I have written about online skills to help you on your online journey. Anyway, let's start with food business ideas.
#1. Pizza Store

If you love pizza, then starting a pizza delivery service might be the perfect idea for you. You will need to learn how to cook pizzas, deliver them, and make sure customers are satisfied with the quality of your product.
If you want to start a pizza delivery service, you should first consider where you will be selling your pizzas. For example, if you live in a city, you should choose a location near a busy area. If you live in a rural area, then you should choose somewhere close to a town. Another important factor to consider is whether you will deliver pizzas to homes or restaurants. If you plan to deliver pizzas to homes, then you should look for locations that have a lot of houses.
On the other hand, if you plan to deliver pizzas to restaurants, then you should look into places that have a lot of customers. if it is near a college, university, or offices. It will be a plus for you, but it will also cost more. Below is some equipment you need to purchase for pizza shop
Pizza Oven
Kneading Unit/dough mixer
Gas Plumbing for Oven / Electiricity wiring for Oven (Depending upon Oven)
Pizza Making Table
Exhaust System
Refigrator
Sitting arrangement
Equipment
#1. Oven
Once you have chosen the location and finalize it Now you have to start thinking about equipment. Main equipment you need for pizza making is one good Oven. In start you can purchase counter top convection type oven to save money and space. once you have enough money you can purchase big commercial ovens according to your requirement.
Comparison Chart of Pizza Oven Efficiencies
OVEN TYPE
PIZZAS PRODUCED
/ HOUR
SIZE
COST
HEATING METHOD
PREHEAT TIME
COOKING TIME
OPERATOR SKILL LEVEL
Convection
40 / chamber
15 ft3-60 ft3
$1,000-$10,000
Convection heat
15-20 minutes
5-6 minutes
Low
Conveyor
80 / belt
150 ft3-300 ft3
$5,000-$30,000
Convection or radiant heat
10-15 minutes
4-5 minutes
Low-Medium
Deck
50 / deck
100 ft3-180 ft3
$5,000-$30,000
Conduction and radiant heat
60 minutes
6-8 minutes
Medium-High
Brick
80 / deck
150 ft3-400 ft3 or more
Largely varies by contractor, size, materials, and aesthetic design
Convection, reflection, and conduction heat
45-60 minutes
2-5 minutes
High
If you want to buy an oven, you can do so for a reasonable price on the market. or you can purchase at Amazon
#2. Dough Mixer
A great pizza cannot exist without great dough. And, of course, your pizza dough begins with a high-quality mixer (along with high-quality ingredients!). Consider the volume of your production when looking for the best mixer for your needs. Consider whether you'll need a 10 quart, a 20 quart, or more. These considerations are critical when purchasing for a mixer. Keep absorption ratios in mind when determining these details. These ratios help you determine what size mixer is best for your pizza dough and other items on the menu.
Water weight / flour weight = absorption ratio
A higher absorption ratio indicates a stickier, wetter dough, whereas a lower absorption ratio indicates a tougher dough that may require more power to mix. Many commercial mixer brands will demonstrate their capabilities by including both size and absorption ratio. Dough Mixer is not necessary for small setups. if you are setting up a big setup then it is required
#3. Industrial Refigrators
Along with refrigeration for toppings in your prep table, you'll need a larger refrigeration unit for the rest of your inventory. A walk-in may be a good option for you depending on your space and order volume. A walk-in refrigerator has plenty of storage space for all of your ingredients and prep materials.
Other equipment is based on your requirements, and you can manage your budget accordingly.
Budget Estimate
if you are looking for low budget, you can purchase major equipment around 500k PKR. You can purchase second hand at OLX or you can visit local market in Lahore or karachi. New Equipmet will cost you minimum 1Million Pkr to 1.5 Million PKR and you can purchase kitchen items from Ambasador or Pakeeza.
#2 Online Restaurant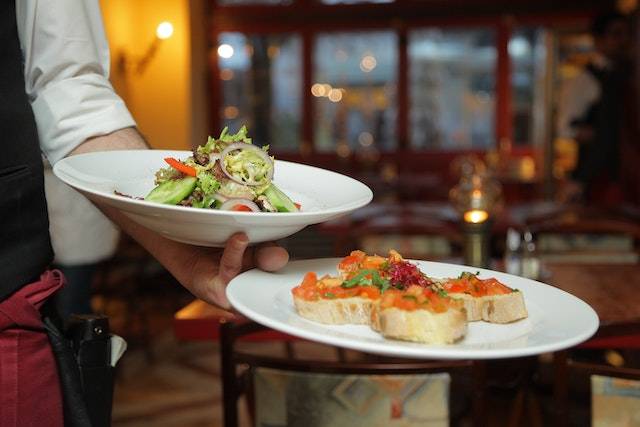 A restaurant delivery service allows people to order food online and have it delivered right to their door. This is an easy way to start a food business because you do not need any special skills or equipment. All you need is a computer and internet access. The concept of a restaurant delivery service has been around since the early 2000s, but it wasn't until 2013 that the first company started delivering food from restaurants. Now there are many different companies offering this service, such as FoodPanda, Cheetay, Eat Mubarak, and Careem Now. Customers can use these services to place online orders and then choose which restaurant they want the food delivered from. Once the customer places the order, the restaurant sends the food to the customer's house via a courier service.
Below are some ways you can earn money from these companies
Become a rider or delivery person for these companies
Register as home chef and start earning
Make a restaurant and register in these companies for extended sale
Rider is not the scope for this Post. we will discuss about other two options
You can cook meal in home and register yourself with these companies to earn money. here is the method for you from food panda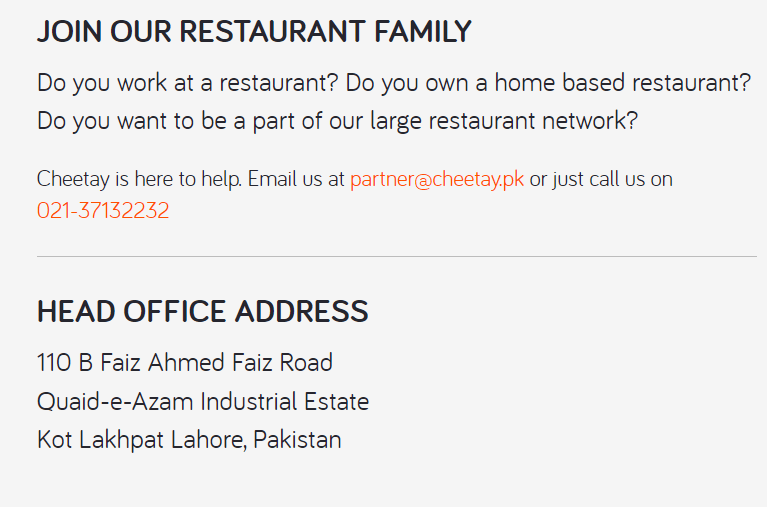 Similarly you can easily become the home chef on other apps also. if you want more information please do comment. However if you want proper restaurant you may need most of the items below
Cooking Equipment

Oven
Range
Deep fryer
Grills
Griddles

Refigrator
Shelving Equiment
Food Prep Equipment

Food Processors
Prep Tables
Mixers
Grinders and Blenders

Small wares

Chef Knives
Cutting Boards
Mixing Bowls
Pans
Pots
Whisks
Budget Estimate
For regstration as home chef, you don't need any specific equipment, you can use your home appliances. and for restuarant setup by used items; it will cost you around 2.2 Million to 2.5 Million and new equpment will cost you 4 Million Rupees
#3. Bakery

If you love baking, then starting a bakery delivery service might be perfect for you. You will need to find a location where there is enough foot traffic to make deliveries worthwhile. You should also consider how much money you would need to invest in the business before deciding whether or not it is worth it.
The first step in starting a bakery delivery service is finding a location where people are willing to pay for baked goods. A lot of bakeries already exist, so you won't have to start from scratch. However, if you want to open a new bakery, you will need to find a place that has a steady flow of customers who are willing to buy baked goods.
Equipment
Oven
Food Processor
Bakery Rack
Stand Mixer
Mixing Bowls
Baking Pans
Plastic storage bins
Pastry Bags
Work Tables
Display case
Packaging
#4. Coffee Shop

A coffee shop delivery service is an excellent idea for people who enjoy making baked goods. It is easy to start up and requires little investment. However, you will need to work hard to build up a customer base. If you want to open a coffee shop, there are many things you should consider before starting up. You must first decide whether you want to be a wholesale or retail store. Wholesale stores sell products at lower prices than retail stores. Retail stores sell products directly to customers. Wholesale stores usually offer better margins because they buy large quantities of products at low prices. The other option is to be a retail store. Retail stores sell products to consumers. Retail stores usually offer higher margins because they purchase smaller amounts of products at higher prices.
There are several ways to get started in the coffee industry. One way is to become a barista. Baristas work behind the counter and prepare beverages such as espresso drinks, cappuccinos, lattes, and mochas. Another way is to become a roaster. Roasters roast coffee beans and then grind them into powder form. A third way is to become a distributor. Distributors deliver roasted coffee beans to retailers. A fourth way is to become a retailer. Retailers sell coffee beans and ground coffee to consumers. There is a whole article i write abut coffee. Check it out for more inforamtion about coffee types
#5. Frozen Food Delivery
Frozen food is a very unique idea that you can work upon. You can prepare food at home, freeze it and sell it through foodpanda and other companies. you can also make your website and sell it. you can use facebook to publicise your food.
Equipment
Good Freezer
Cooking Equipment
Packaging
Marketing
This is all you need. you can use Bykea or uber to deliver the food at home.